Starting at Holy Trinity Lamorbey in September 2021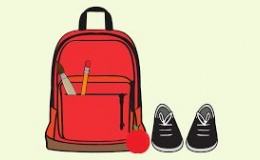 Whether you children are returning or starting with us for the first time, please find attached information that will help to understand the arrangements for their new school year.
From Thursday 2nd September, there will no longer be staggered starts to the school day and parents will now be able to enter and exit the school via the main school gates and the park Glades.
We ask that the children have arrived at school by 08:45am as the gates will be closed at 9am.
Whilst we are planning for school operations to return to normal when we reopen on 2nd September, there are aspects of current practice, as per the government guidance, which we will retain to minimise risk of Covid transmission. Additionally, there is advice regarding when to test and isolate.
We encourage our parents (new and existing) to access our Parent Portal and download the Mobile App where you will find information about the attendance of your child(ren) and all communications. We have also issued our first of many more Newsletters to follow.
Please feel free to contact the School Office if you have any questions.
Sebrina Dawes, Academy Principal
https://www.holytrinitylamorbey.apat.org.uk/parentportal/newsletter/?id=6