Rocksteady School of Music Comes to HTL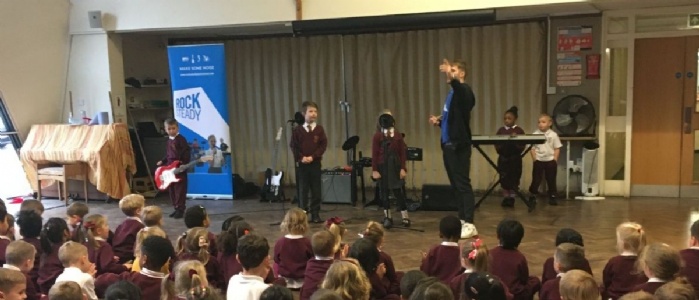 HTL had a blast at our Music Assembly
Tim from Rocksteady Music visited HTL today. He showed us all the musical instruments that make up a band. Keyboards, drums, guitar and voice. He played lots of songs that everyone knew, and even Mrs Dawes was having a dance!
After the assembly, KS2 stayed and was able to have a go on the instruments and play a little song, and then KS1 followed after to get acquainted with the instruments.
They had a superb morning and will definitely come home wanting to be part of a band!