CBeebies Joanna Adeyinka visits HTL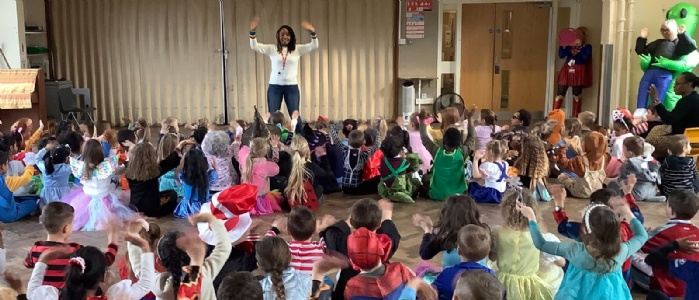 Celebrating World Book Day - storytelling with Joanna
HTL had a wonderful day today, with Joanna from CBeebies visiting to have story telling sessions for the whole school. It was absolutely amazing. The children and staff were completely enthralled with her animated personality!
The children all looked amazing in their book character costumes, and so did the staff. We had a few Harry Potter, Where's Wally and 3 'Practically Perfectly in Every Way' Mary Poppins characters. We also had The Worst Witch, who was heard to be cackling through the corridors on the way to her office.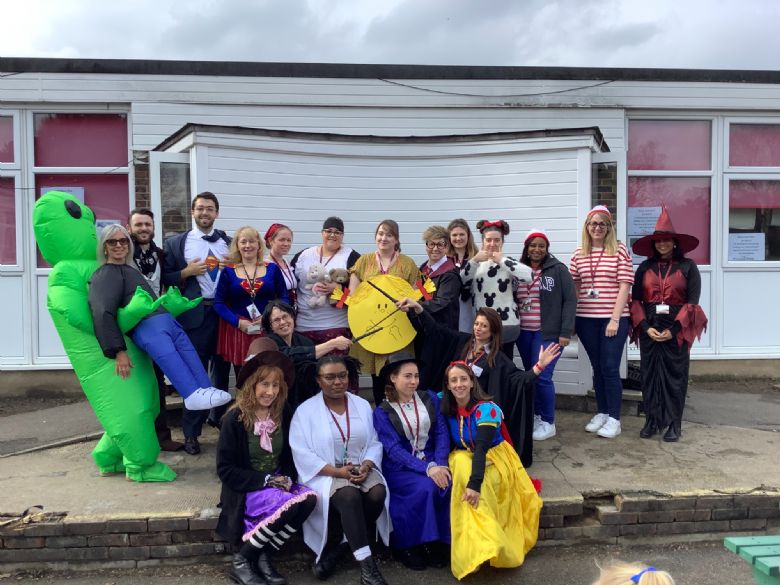 The Worst Witch wasn't really that bad, she spent some time with Sparrows reading them a story. We hope it was a good one!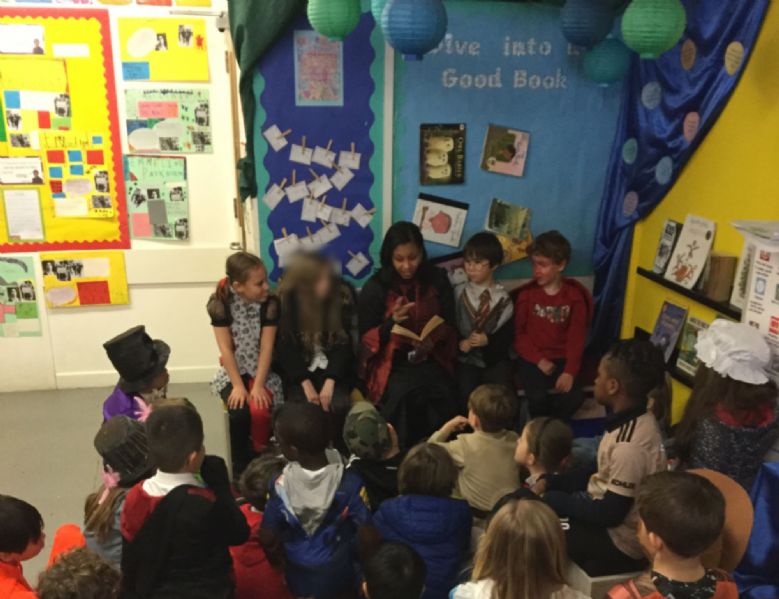 We are looking forward to seeing all the books available at the Book Fair, which will be visiting HTL next week.